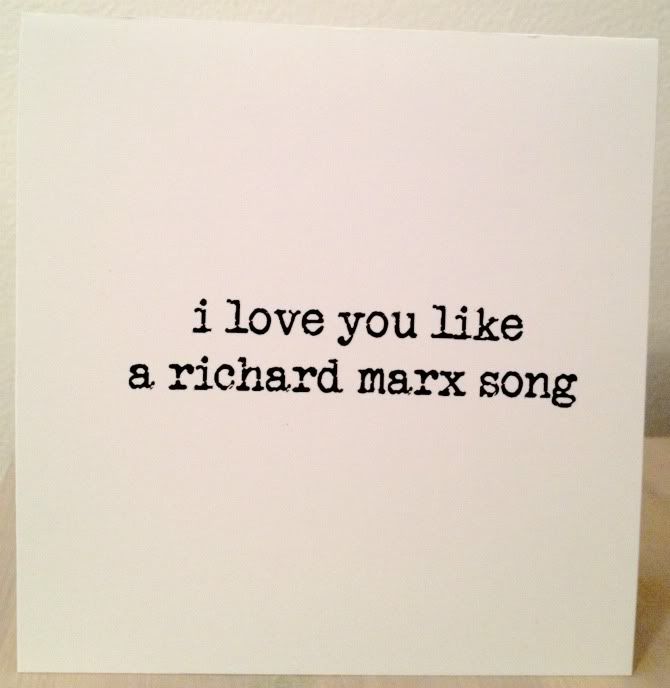 I didn't think anything of it.
Carl asked me out for a martini. I laughed and said I only drink beer, but I went anyway. What the hell, right? He took me to a restaurant called Spark (always order the Caesar salad with extra garlic polenta croutons and lasagna) and kept telling me they made the best lemon drop martinis there. Unfortunately, there was a new bartender. Needless to say, Carl hated his martini and I ordered a beer. We barely spoke and I kept my eyes glued on the Lakers game, throwing out the occasional non sequitur.
Then we went to another restaurant a few miles away for dinner. Finally. I hadn't eaten all day and I was starving. He only ordered appetizers and I couldn't stop thinking Great, this guy's gonna expect me to eat light. Lame. There was a huge table full of annoying and inebriated 40-something women behind us, one of them cackled like a hyena. I wanted to stab her. Maybe this date wasn't such a great idea.
The band started playing and Amy Grant's doppelganger started singing El Shaddai or something like that, the women behind us started dancing and singing. Carl and I blurted out asshole comments and I started laughing. We started talking about the crazies we worked with and laughed even more. Laughter at the expense of others. Huh. Who would have thunk? We ordered more food since I ate most of Carl's appetizers and ordered more beer. This was the start of something good.
And now 10 years, three kids, three dogs, four houses, and an eternity's worth of nonsense later, we're still together.
Happy anniversary, Kennedy. I love you more than cheesecake sushi red velvet cupcakes frosting shrimp food. Thanks for not kicking me to the curb. Yet. But even better, thanks for getting rid of your Steven Segal leather jacket. Seriously.
By the way, the Richard Marx Love card is made by me, not Hallmark (if there was any confusion on your part). If you're interested in having your own Richard Marx Love card, contact me. Stay tuned for my Etsy shop – it will be awesome (at least in my head it will be) or maybe I'll just sell them here. Either way – millionaire!