The 9-year old has to be at school for a field trip today at 5.30am.
This presents several problems for me:
I am not a morning person
there's an 8-month old in the house that seems to sense when I leave the house
Carl likes to pretend he doesn't hear me when I say watch the baby for me, will ya? and I'm forced to take the baby along
Lately, I've been going to bed after 1am, catching-up on The Good Wife David Attenborough's The Life Series
In true Kennedy form, I hit the snooze button when the alarm goes off at 4.45am and go back to having a nightmare about watching Fabio in a Smurf outfit (don't ask me). At 5.10am, the 9-year old shakes me awake and says Mommy, shouldn't you wake up now? And I'm like, what time is it? And she says 5.10. And I'm like oh shit – not again.

It's still dark outside and a cold 70°, so I choose my outfit carefully: brown sweatpants where the elastic was torn off by one of our dogs years ago and is 5″ too long, a shirt that's too small for me and really accentuates my not yet middle-aged Buddha belly and a sweater to cover the fact that I am not wearing a bra.
There's no time to wash my face or brush my teeth. I do, however, take a second to do my hair and pull it back in a sort-of bun. I look like I've just tussled in a Celebrity Boxing match with Chyna (remember her? She does
porn
now) and crawled my way back home while dogs attacked me.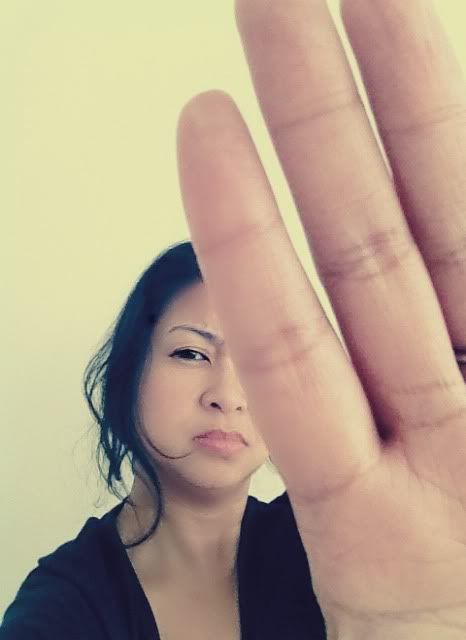 But who the fuck cares because it's 5am in the morning and dark?!
Carl, we're leaving! I throw a bottle and a container of formula in his general direction.
We get to the school just in time and I run out with the 9-year old so she can get checked-in and get on the bus. Whew! Silently giving myself a high five and fist bump with explosion, I chuckle. Mom of the Year Award, here I come!
As I walk back to the car, I take some time to look around and my triumph slowly dies in front of me.
Some douchebag gets out of his Mercedes looking like he's going to lunch with the Prince and Princess of Monaco and then attend a polo match afterwards (I had to shield my eyes from his shiny, golden tan).
Another idiot gets out of her Porsche wearing kitten heels and a dress (a friggin' dress!) with full make-up. It's still dark, but the streetlights really bring out the I wake-up looking like this all the time look. I shudder to think how it amplifies my dowdiness. There are other enemies gathered together by their country club cars, chatting away like it's happy hour at the Ritz-Carlton.
One of them approaches. I suck in my gut as much as I can, button my sweater to hide the headlights and twist my hair into a fucked-up braid. Before she even says a word to me, she pulls her iPhone out of her Louis Vuitton purse and starts chatting with someone. Who the hell is she talking to at this time of day? She laughs like a politician's wife and gives me the one sec signal. In her next life, she'll be a bug I step on.
My shoes feel weird. I realize I'm wearing two different flip-flops. Of course. There's a poopy smell emanating from somewhere. Covertly trying to sniff around, I see a little poop on my shirt. I had thrown the shirt on the floor by the hamper the other night when the baby had this disgusting blowout in her diaper. Note to self: always turn on the lights, dumb-dumb.
Fuck. Fuck. Fuck. Fuckity fuck.
The enemy gets off her call and says don't you look great for someone who just had a baby which is really code for let me distract you while I take a picture of you with my phone and show all the girls when I meet them at Starbucks later. Thanks, I mutter and tell her I've gotta get home as I run back to the minivan.
As I drive by the other parents, I unleash the gut and contemplate whether or not I should stop by Burger King for some french toast sticks, heavy on the syrup.
You're not getting me down, people!
Happy Friday the 13th, yall.